Fasting was never my thing; to voluntarily hunger myself a whole day for a month every year, just because it was a cultural burden, forced by family traditions, religion and by virtue of school and conviction. It was unconscionable to break fast in such months like Ramadan. Nonetheless, I always found myself bearing with it, on other days, I smoked cigarettes and had my crackers near the darkest alley or hidden wall while public fasting periods.
It felt more like torture, by thirst if not by hunger, temper on edge, eyes sharp for lust and senses sensitive to an act. My thoughts were all over, and the only way to sober was to take paths of forbidden culture. Ah! what a rush, It felt admirable to contradict, that instinct, to fall in love with an outlawed primitive nature.
But I used to hear of many health benefits for fasting on regular basis, I even used to sense there is a spiritual aspect to it all, and I knew, I was far from both, so I just kept avoiding it, even when it came so often.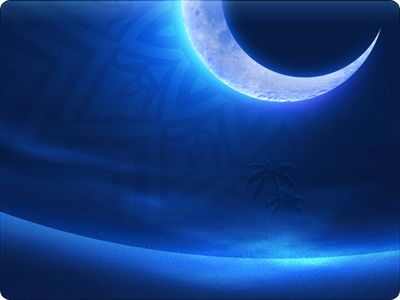 Years go by, public is in a- no care state, you fast, you don't, its your own choices now. My own choices! I knew what that meant, it meant disasters, it meant meeting with ends, I have no faith in choices, am clueless with choices, am the indecision in completion of a vision. Freedom? so many definitions, non has a real vision, only fake descriptions and vast walls of deception, how can I trust what mankind brought to any description?
So far from home, that was my comfort zone, no choice in that! But ever since my shelters became rentals, and meals came from vendors, security is a wishful blender for any thinker. It was time to face reality, a reality with more wonder than fairyland chronicles, with as many to count preaching for an unseen universe, a spiritual one, a world of supernatural powers. I knew one thing, I barely can comprehend the magic of reality's nature and its divine power, why do I need to wonder about some supernatural powers?!
It's to say, I was lost, I didn't know what to believe anymore, so I turned to some kind of masters, real good ones too, some even had me in conviction, but there was always doubtful flairs in their beliefs and answers, to some extent, they all didn't make any sense, but I know of my human body, that disgusting mount of cells, corrupt by existence, unpunished by acts, promises with intentions.
What brought me to this subject!!! Anyways… after I had to go through battles of pulling and pushing, questioning my core existence and its meaning to life, I started reaching conclusions. The knowledge I gained throughout my existence, in school, with family, living life as it keeps coming, was due of a core value I had never suspected: 'I was created', but because I know that I am unique, like everybody else is, and that self that I know breathe, think and create, a self that lives on for long years with uninterrupted beats of life, this self that I care feeding so much, to quench its thirst when I must, this self… needs to take a break.
This mount of cells that I've been living in, does not belong to me, but I am part of its soul, somehow its core, and they are all my absolute responsibility, to care, keep well and feed, and the question of wither to have absolute control over my body's instinct of desire, when desire is an addiction by itself. I am still part animal, regardless of my fact human, my mind is given the privilege of control over my animalistic impulses, and since am bound to make mistakes, to identify with what works in my life, life gives me rights to protect such desires without a need to be driven or haunted by them 'that's why people get married for instance' to protect and nurture a natural sexual instinct with love, care and commitment, work to put food on tables, and emotional shelters over our heads, we as humans, aspire to help one another, but when we desire without limitation, we're distant to exceed, we're driven to want more, need more, and feel less and less and even less more, and then denial becomes a comfortable habit.
One of the basic forces of driving human desires, if not the most important, is food. (Read: We are what we eat), I can certainly identify with many eateries that can clear any obstacle or huge dilemma, it happens! Food is an essential source of providing us with energy, and I do not need to be a scientist to identify how can I make food, or food can make me.
To really appreciate the importance of something that I took for granted, like food! I had to do something drastic, I knew I needed to appreciate more things in my life, especially when I was feeling bad, but whenever I looked at my life, I never found anything to appreciate, I took everything for granted, I had to do something about it, but I didn't know what to do, I changed my diet, I upgraded it, I changed it again, made it look more attractive, spent more time with it, and nothing…
With all the mayhem of unbalance, I could only turn to what I have learnt, seen, and felt familiar with, I could not adopt someone else's culture or tradition, nor could I mix with it, and I didn't want my culture or traditions either, but I identify with it, I knew why it existed and why people followed it, and keep on following it, so I revisited it, but this time, I was not living in it… Finally! I was blind and now I can see it.
One of the things that I like about my native culture and tradition, and more to say as a religion, is that it came to assist and help the poor and unprivileged, it gave them a voice of reason, in unreasonable times, and that I could not ignore anymore, I could take for granted almost anything in life, but what I couldn't do, is take reason for granted. One of the first voices of reason said: to appreciate more, have less. and so, I ate less, I suffered at first, but then it was fine, then suddenly I began to feel lighter and even sit better, not much of a change, more like a notice. Then, an old guest came to visit, Ramadan is mentioned again somehow… Ah, here's a thought, lets fast this year.
I know, fasting was never my thing, but this time, again, it was different, this time I can practice choosing by myself, I chose to fast, and I did ask: why couldn't I do it before? I had no answer, I only blamed it on locations, I still do, but at that time, I cared more about what people thought, and shamefully, it was a trend to do the opposite of what's commonly good to do, not different, but opposite, I couldn't explain why, it just felt good to be bad, at that time, that was the only difference from what I knew as common, boring and normal.
But now I do not need any masks, now I can choose to be who I want to be, and when I chose, I chose to fast, and when I did, I felt that torture again, much worse indeed, but I wished it could last for more, and when it did, breaking my fast and thirst with a first drink of water, follow by a couple of dates as a traditional quick boost of energy, I could taste water like its the only thing I would want to taste, and appreciate it for what it really is, appreciate what it gives, and how it gives it, dressed with the natural sweetness of a desert fruit, I didn't need anything else, I wanted that appreciation, that smooth embrace of simplicity. I wanted to be thankful, and I didn't know how.
That's what fasting is all about, embracing patience with appreciation, feeling with and helping the real poor who often sleep with no food, lucky if some shelter, breaking their hunger with a dried crust of bread and moist it down with some tab water, if they were so lucky. I never was hungry in my life, never knew what it is, sure I got hungry by myself so many times, but I knew I was to have my greasy meals and smoke my poisons after, I saw hunger in movies and TV's, I read it in many stories indeed, and did my sorry faces in need, but when I really understood, and I did, I wished to always be poor.